Michigan Football: Predictions for Spring Practice – Bleacher Report
Jim Harbaugh is known for brutal honesty, whether tweaking opposing coaches or his own players. Fans and media have diligently waited for Harbaugh to unload on rivals Ohio State and Michigan State or perhaps take a shot at former collegiate and NFL rival Pete Carroll for falling short of the Super Bowl.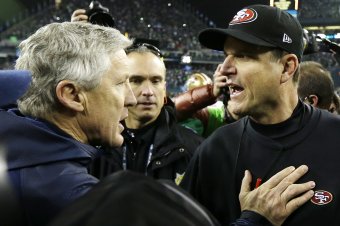 Ted S. Warren/Associated Press

But Harbaugh has been remarkably restrained. Since his opening press conference he has resisted the urge to be controversial, choosing rather to defer to coach speak rather than provide grist for the media or bulletin-board material for a future opponent.
So far at Michigan he's remained in check, but things are about to get very interesting now that practice has begun in Ann Arbor.
Harbaugh made his intentions clear on ESPN Radio last month:
There's a great saying: You never get a second chance to make a first impression. I'm going into this not watching a lot of tape of the current team, because I want to make our own evaluation and have everybody make a clean slate and a fresh start. They're my guys. They're going to know that I'm in their corner and they're in my corner and we're in each other's corner.
Whatever these players did good or bad before now has been wiped away. This approach was also mentioned by defensive coordinator D.J. Durkin after the second day of practice:
What I want to do is make sure all these guys, and I told them this when I met with them, that they have a clean slate to start from. In terms of individuals, I want these guys to know, maybe you're a guy who hasn't played much, you have a new opportunity to do that…You gotta go earn it.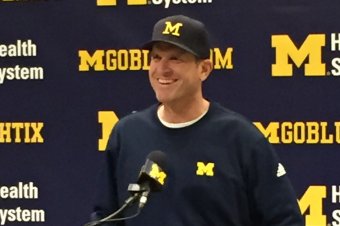 UMGoBlue.COM\Phil Callihan

When Harbaugh faced the media after his first practice, there were points where you could sense him churning through potential responses before doling out some coach speak, but Mount Harbaugh is going to erupt sooner rather than later.
He may not have watched a lot of tape on his team from last season, but he's sure to repeatedly watch every second of practice from now on. And when he's comfortable that he has a good sample size, he'll begin to talk about his team.
The quarterbacks will be the first to bear the brunt of his honesty. Even with the transfer of Russell Bellomy, Michigan has a surplus at the position with two more are on the way in the fall. Some may choose to transfer or change positions to help the team.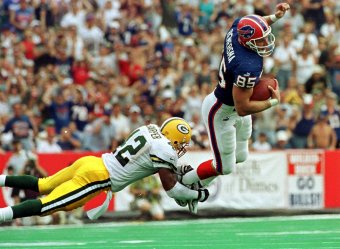 MIKE GROLL/Associated Press/Associated Press

Former Wolverine Devin Gardner switched to wide receiver (and perhaps should have stayed there), and tight ends Andy Mignery and Jay Riemersma both started as quarterbacks.
Harbaugh won't be shy about letting players know were they stand. And everyone from top recruit to returning starter will need to compete every day.
For now, Harbaugh is exhibiting the restraint he's developed during his time in the NFL, when every utterance could become a distraction to his team.
But the relative quiet won't last forever.
Phil Callihan is a featured writer for Bleacher Report. Unless otherwise noted, all quotations obtained firsthand
Follow @PCallihan